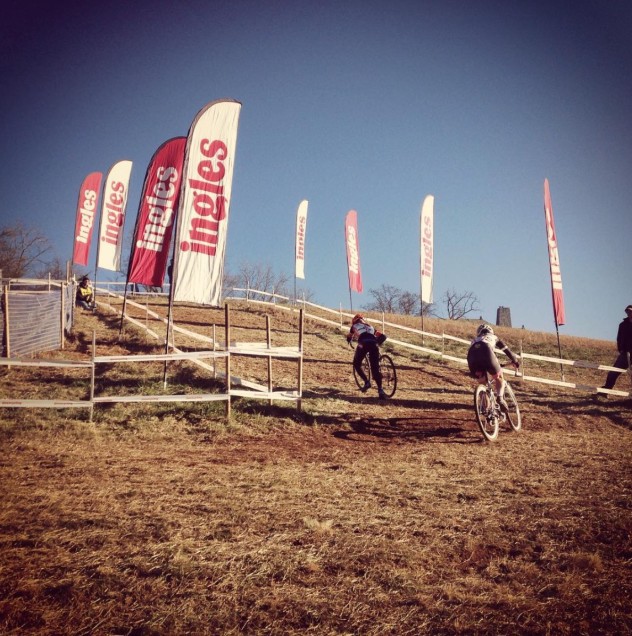 This January, teammate Samantha Brode and I travelled to the mountains of Asheville, NC to compete in the USAC National Cyclo-Cross Championships.
We raced both the non-championship race and our respective master's category races. My first ride through the course was intimidating. There were groups of cyclist's standing around every technical section on the course. It made it hard to find a line when the course was actually open for pre-riding. Cue mountain biking skills. Thankfully both Sam and I (almost the whole team, actually) love to mountain bike. Our mountain biking skills really came in handy on this course that had a great combination of fly-overs, switchbacks, climbing, run-ups and bumpy descents. We both arrived early enough in the week to compete in the non-championship race. A great way to check out the course at race pace and to gauge the competition.
We all race and ride for different reasons. For me, I like the journey of training and racing and figuring it all out. Sometimes it's just to prove to myself that I can. Over the years, I have learned that to in order to achieve and experience the extraordinary, you need to be willing to step outside your comfort zone. Cue #cxnats2016 and barfing sound with a smile.
Below are very brief summaries of our experience this past week. We hope that it inspires you to step out of your comfort zone and ride something different.
Cheers!
Laura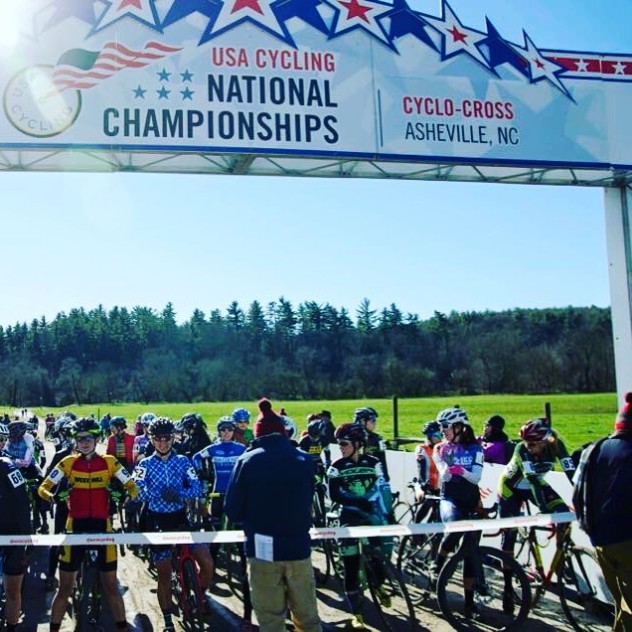 I had a great racing week in Asheville, NC at cross nationals this week. I'm very happy and thankful that my body and my mind allowed me to continue to train enough to be up for this challenge. That usually doesn't happen, in fact, oddly this is the first time I have made it through to cross nationals. I didn't win, far from it, but I had FUN and learned some things from friends, coaches, other racers, and myself. I actually had another racer tell me after we finished racing that I have awesome lines through the technical sections. I know she could see the surprise on my face! That comment helped me realize and appreciate how far I personally have come in this sport. If you are like me sometimes you forget. It's a hard and continually challenging sport and the level of women's racing is continually improving. The women's fields are getting to be more and more competitive which makes it so rewarding when you have a good result, ride a really clean flowing race, or get positive feedback. I am sharing my perspective here because it's all too often that I, like so many others, get caught up in things and don't always APPRECIATE where I am in the moment. I love this sport and the people in it and this week in Asheville I was reminded why. Good luck to my friends racing elites tomorrow ~ give it hell! – Samantha Brode #‎cxnats2016‬  ‪#‎alwayslearning‬ ‪#‎gotmushyagain‬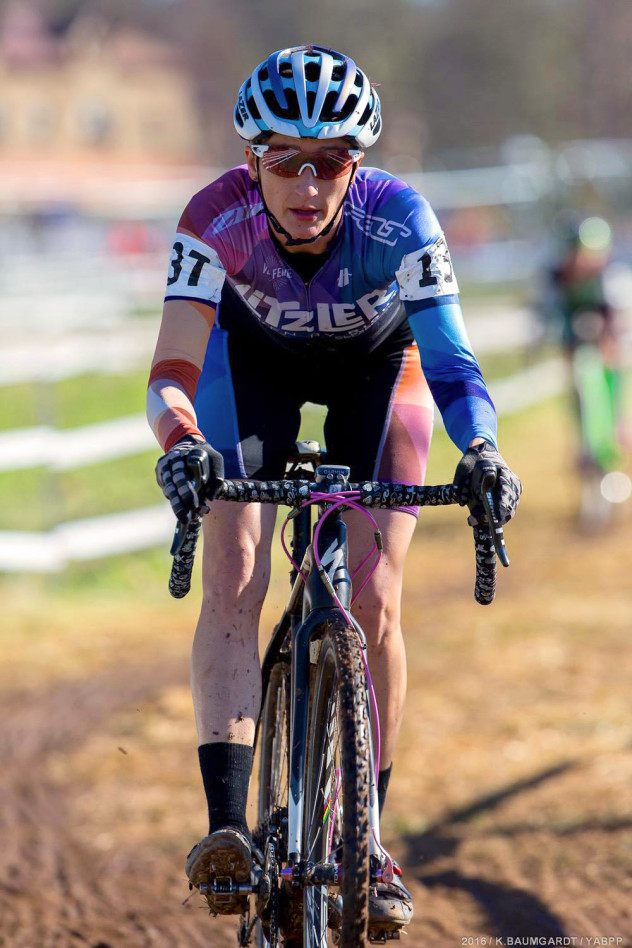 Part of me is still there. On the course, climbing, fighting and bombing the hills. The last race of the season. It sticks with you, especially when it's a big one. I decided to race Nationals at the end November, this year. The five weeks leading up to this event was some of the most challenging training I have done to date, not only physically but mentally as well. A big part of racing (and life) is picking yourself up after you have fallen down. I got up. I made it and I raced it. Thank you Brent Evans for answering the phone and for being a force of good in the world, to Chris Mayhew for the guidance and coaching, to Kara and Arthur for words of wisdom, to my family for putting up with me, to Team VeloFemme and sponsors Matt Litzler, Brown and Szaller Co., LPA, Bike Authority, Velogoat LLC, SportLegs, Synergy Sports Therapy, SRAM, Felt Bicycles all their support along the way. ‪#‎cxnats16‬ ‪#‎womensracing‬‪#‎gratitude‬ – Laura Webb