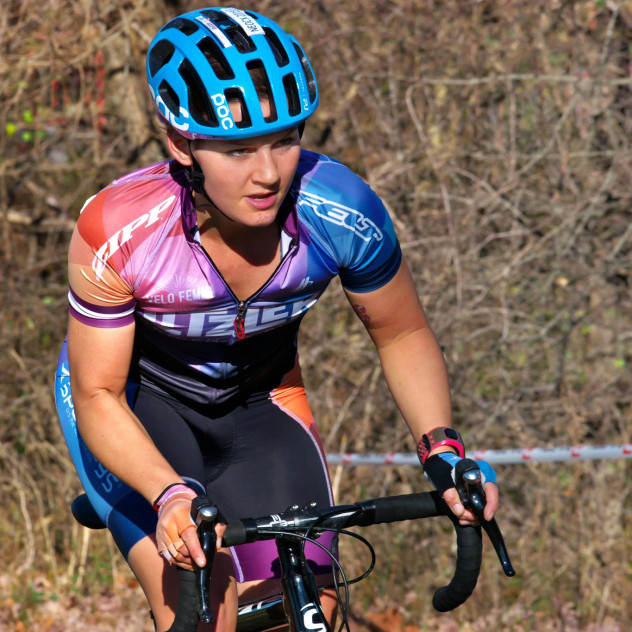 This past November, we travelled to Cincinnati to compete against some of the toughest women in our region. Team Member, Laura Webb, came in 3rd in her category, 11th out of 67, at Kings CX, 18 out of 58 at the Pan-Am Champs and new team member Mallory Miller came in 22/67 at Kings and 30/58 at the Pan-Am.
"I love any opportunity I am presented with to take on a new challenge and cyclocross is just that! A few obstacles that the weekend had to offer included a sand pit as well as some muddy climbs and of course, barriers. Needless to say, I was absolutely terrified as well as excited. Being new to cyclocross and cycling in general, I tried to keep an open mind. These were some of the biggest cycling races I had ever participated in, which was part of the fun. It was absolutely amazing to see so many talented women and to have the opportunity to race against them." – Mallory Miller
Mallory joined the Velofemme-Litzler Development team this past June. Her excitement and passion for the sport is contagious and inspiring. She began racing early March of this year, has competed in over 30 cycling competitions to date and has swiftly moved from Category 4 to 3 in both Road and Cyclocross disciplines. Be sure to keep an eye out for her on the podium!